Sector:
Archive Art and social
Country:
Tanzania
Project status:
Archive
Partner:
CEFA Onlus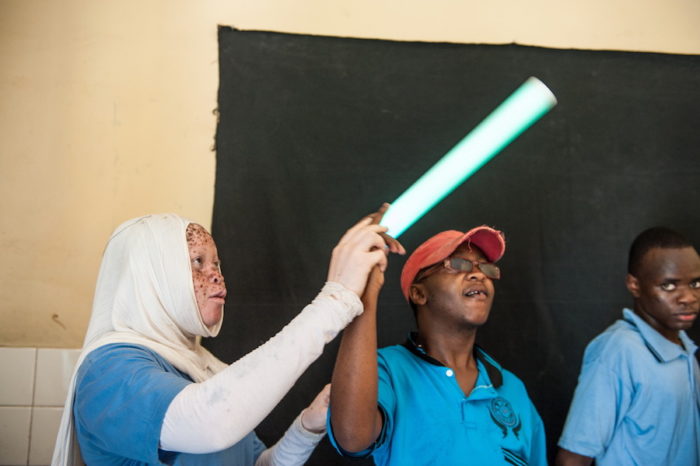 Project type:
Partnership with AMI
Year:
2018
Locations:
Dar Es Salaam
Activities:
Inclusive arts
Objectives
To develop the expressive skills and to promote the artistic potential of disabled and able-bodied students at seven primary schools; to raise awareness on the theme of disability.
Beneficiaries
411 pupils of seven primary schools in Dar es Salaam, included 271 disabled children; visitors to the photography exhibition mounted at the primary schools and at the Vijana Vipaji contemporary art gallery.
Activities
The project supported by AMI, started in 2018 but postponed to 2019 for contingent reasons in Tanzania, involved running photography workshops in seven primary schools in Dar es Salaam, where clubs were started in 2017 to promote the inclusion of disabled children within the framework of the project ALL INCLUSIVE run by CEFA with support from the Italian development cooperation agency.
The workshops used the format "The dark sight of photography" to enable the pupils, and particularly those with disabilities, to present their view of the world and recount their experience. The workshops culminated in an itinerant photographic exhibition in the schools and at the Vijana Vipaji gallery.
Partner
CEFA has been operating in international cooperation since 1972, particularly in the rural area; since 2009 it has also been involved in the training and socio-economic inclusion of people with vulnerabilities (adults and children) also using artistic languages (photography, theater, dance, art, music).