Design and replicability of new arts-based methodologies in emergency and migration settings
In line with the new strategic priorities of Alta Mane tended to increase the dissemination of Best Practices as well as to create, on the medium and long-term, a systemic and possibly measurable impact and to increase the potential targeted beneficiaries in migration settings, in 2018 the Foundation consolidated its support to important international organizations operating in humanitarian emergency contexts such as to:
Save the Children Italia Onlus and Save the Children Schweiz – Program HEART in Bosnia-Herzegovina – Phase III

to finalize Phase III of the HEART Programme (Healing and Education through the Arts) in Bosnia-Herzegovina intended to institutionalize the HEART methodology across the whole country and integrate it in the national curricula.
Fondation Terre des hommes Lausanne – You Create Project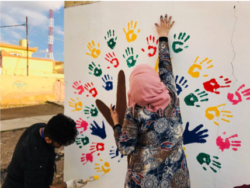 To design and implement, in Iraq and Egypt, the new arts-based psychosocial methodology, "You Create", intended to offer psychosocial support to children and youths on the move, victims of trauma, violence and abuse.
Strategic Renewals and Integrated Projects
Musicians without Borders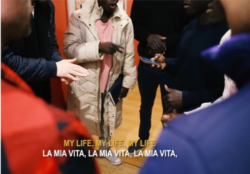 To develop the Welcome Notes Europe, the new Training Curriculum which, through the power of music, aims to support and help unaccompanied minors starting a post-traumatic resilience process.
Save the Children Schweiz

To design and disseminate the Creative Tool Kit and Activity Box, a key element to the Child-and-Youth Friendly Spaces, an internationally recognized program successfully implemented by
Save the Children in Switzerland since 2016 to support children and youth located in collective refugee shelters.