The data used in the following graphs was extracted from the Foundation's Financial Statements, closed on December 31st, 2020, audited by Gestoval Fiduciaire SA and approved by the Foundation Board in July 2021.
In 2020, the administrative costs (Frais de Structure) of the Foundation amounted to 44% of the total costs, a slight increase relative to 2019, while 56 % of the Foundation's resources were allocated to simple donations.
With regard to co-partnerships, in 2020, the Foundation has decided to temporarily suspend the co-partnership agreements managed by Fondazione Alta Mane Italia (AMI). This decision, already taken in 2019, and confirmed during the past year, is in line with the Foundation's current strategic and programmatic repositioning, and also responds to the process of in-depth reflection and feasibility study, still underway, for the positioning of AMI in an international perspective and for the possible identification and activation of new partnerships, with a new geographic location in Africa and the Mediterranean, aimed at improving the living conditions of the most vulnerable young people in situations of great socio-economic hardship and often victims of prolonged conflicts.
Breakdown by Sector Of Intervention
Support by Sector of Intervention
Support by the Country of the Partners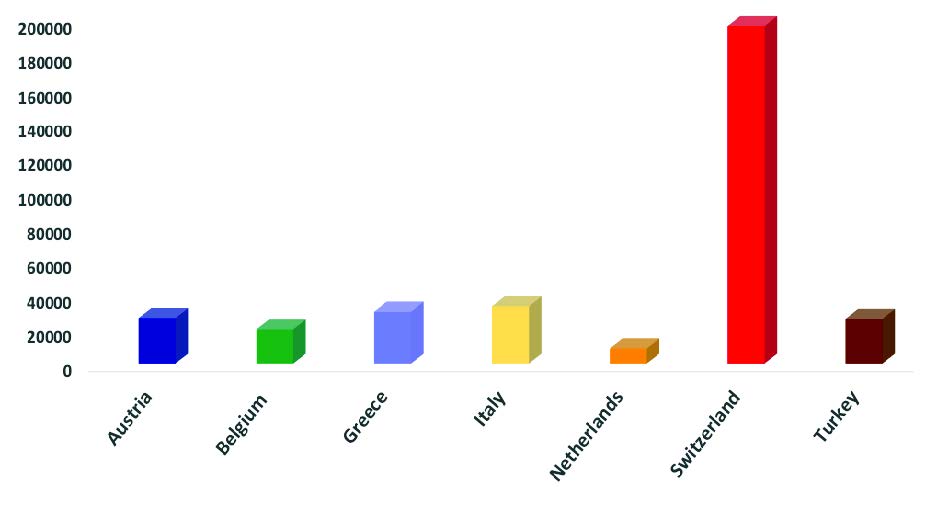 Support by the Country of the Projects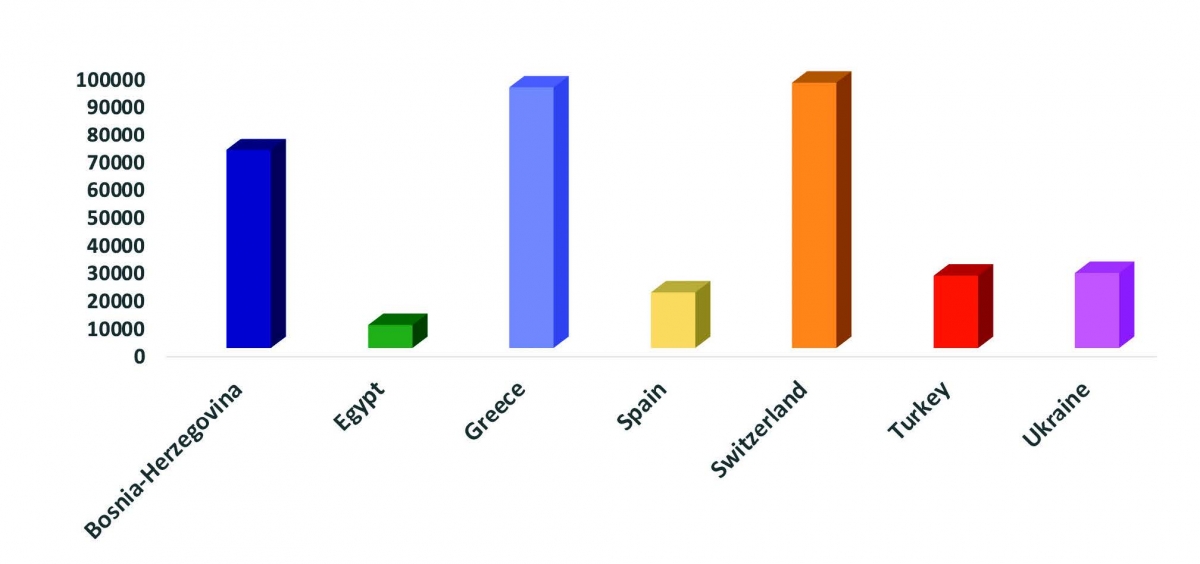 Direct Beneficiaries per Project Country, Donations 2020